Our Services
Designed with one goal in mind: to give your brand (and the people within the brand) the EXPOSURE you need. Accomplished through the power of podcasts.
What We Do?
Our tried and true signature process is designed for the busy professional who wants to achieve the biggest impact. We do all the heavy lifting.
Desired Outcome
Results: Full clarity on what a win looks like and how success is measured.
Guest Appearances
Consistent bookings to appear as the featured guest on the perfect professional podcasts.
Social Marketing
Each guest spot is turned into consumable assets for an ongoing audience reach.
Ad Promotion
ROIs are supercharged through strategic ad placement driving results back to desired outcome.
Partnering with The Top 3% of Podcasts
Here is a sampling of the professional podcasts we help our clients gain exposure through with guest appearances.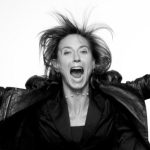 Andrea Sullivan
Chief Marketing Officer, VaynerMedia
Josh is like none other. He is a master at engaging senior audiences, providing a huge spark to think in new ways, getting people to interact in both small and large formats, and delivering his intelligence with wit and pizazz. I just love him.
Companies We Work With and Who TRUST Us
Get Started
Let's get the show on the road! We are here to help you make sense of the moving parts and guide you through every step of the way. It's what we do.