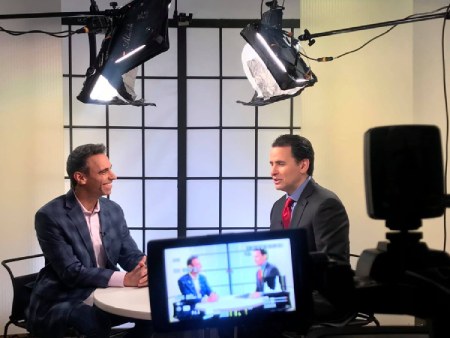 About Josh Cary: Our Founder & CEO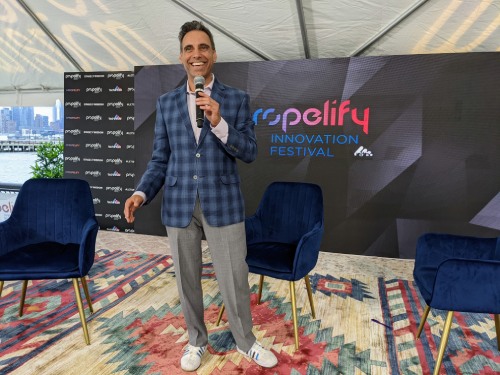 Before Josh Cary became the founder of Cary Studios, co-founder of PodMAX and host of The Hidden Entrepreneur Show, and before he became a successful coach, speaker, digital media and creative consult, entrepreneur…
He was in hiding. 
No, not literally. But Josh would describe it as hiding from who he truly was, trying to live with a mask on to gain the approval of everyone around him. He remembers pushing down his skills, desires, and interests, conforming to what he thought everyone else expected from him. 
At 19, Josh changed his name and entered into a career as a professional actor and filmmaker for 15 years. Despite the applause and accolades working in the industry, the feelings of anxiety, fear, and insecurities never went away. 
It wasn't until the arrival of his two adoring children (Danica, born 2013, and Harrison, born 2015) when Josh was in his early 40s that he had the stark realization: he was the child in the group and he was the one who had growing up to do.
It was then and there that he drew the line in the sand and decided to confront the fear and step up into his full potential and live as who he was always capable of being. He started to step out of a fear mindset by unmasking himself and embracing life. Josh credits his children as the catalyst to step into his full calling, four decades in the making.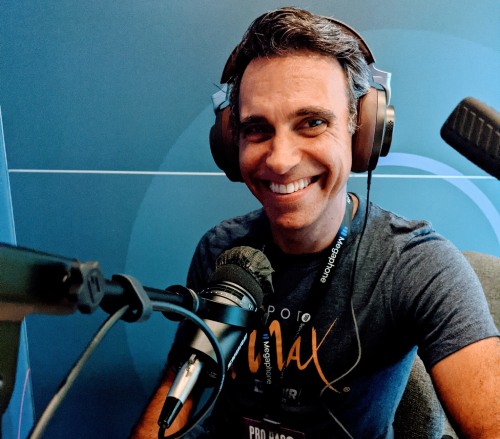 Today, Josh wears a few strategic hats. He is also the co-founder of PodMAX, an events company that caters to those who have a meaningful message to share. 
Further, Josh is an accomplished podcast host of his own show, The Hidden Entrepreneur Show, with over 225 published episodes, and he has appeared as a guest on over 100 other podcast episodes. He is a business coach to leaders and executive professionals who want to harness the power of podcasting to share their message and expertise. 
As a consultant, Josh takes a people-first approach. Just like he finally stepped into his own authenticity after decades of hiding, he helps clients "unmask" themselves by digging into important and challenging questions. Guiding his clients through a self-discovery process, he helps them find their voice, their message, and the channels that can connect them to the world. 
Josh is a podcast evangelist. There is no way around it—podcasting is the way of the future! It offers massive ROI opportunities for leaders, executives, and professionals looking to grow their influence, following, and impact in order to achieve company goals. It needs to be part of any company or organizational marketing strategy. 
If you're considering jumping into the world of podcasting, or are curious about how it can boost your business goals, reach out today to start the conversation. 
Work With Us If: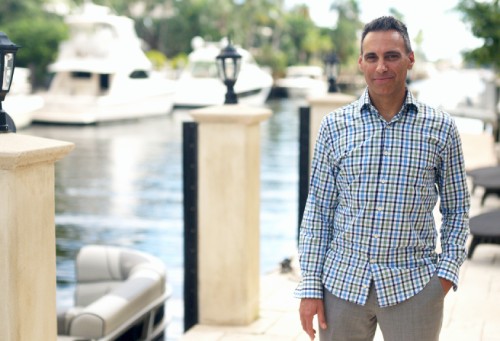 You are in a leadership role with your current company and organization. We specifically work with high-level executives and professionals with years of experience and expertise in their role and industry.
You are ready to step outside of your comfort zone. We are schooled in working with clients who are ready, willing, and able to make changes in their lives, both personally and professionally. Finding your voice can mean accepting the awkward, the uncomfortable, and navigating away from fear that holds you back.
Our Services Include:
Mindset motivation to overcome personal fear, setbacks, and challenges. Josh offers a 5-Step process to unmasking yourself and overcoming fear. "F that NOISE" is Josh's custom process designed to explore the N.O.I.S.E. around your emotions and fears. You'll have to connect with Josh to learn what that acronym is all about!
Finding podcast guest appearance opportunities and identifying why this should be an integral part of your marketing efforts. 
Identifying your core message to share as a guest on podcasts. 
Practical speaking guidance to feel comfortable, confident, and at-ease on the mic to ensure a smooth and professional podcast experience.
Useful content creation by repurposing podcast interviews in marketing assets such as video clips or articles. 
…and more! Connect directly with the team to discuss your needs and exactly what you are looking for. 
Let's Get The Show On The Road:
Ready to get started? Contact us to set up an introductory call.
Want to know more? Follow us on social media, listen to The Hidden Entrepreneur Show, or watch Josh's media appearances.
"Josh is like none other. He is a master at engaging senior audiences, providing a huge spark to think in new ways, getting people to interact in both small and large formats, and delivering his intelligence with wit and pizazz. I just love him." -Andrea Sullivan, Chief Marketing Officer at VaynerMedia